FLOUR. WATER. YEAST. SALT. 


Cortile: kôrtēˈlā (noun) Italian for courtyard, a gathering place for a community.
Hi friends,

I have made the difficult decision to close the restaurant for the time being. I have prayed for God to lead me to the decision that is safest for our community and employees. I have prayed for wisdom, as we navigate through this time of uncertainty. And I have prayed that God shows himself through all of this.

I feel very strongly that we will make it through to the other side, God has us in his hands, He will never leave us or forsake us. It will be hard and trying, but by placing my faith in our Heavenly Father I know I don't have to fear.

Isaiah 55: 8-10:
My plans aren't your plans, nor are your ways my ways, says the Lord. Just as the heavens are higher than the earth, so are my ways higher than your ways, and my plans than your plans. Just as the rain and the snow come down from the sky and don't return there without watering the earth, making it conceive and yield plants and providing seed to the sower and food to the eater.

God will provide.

I hope to see you all soon! Please be safe, stay home, and endeavor to persevere. We love you and thank you for your support.

Justin & Amanda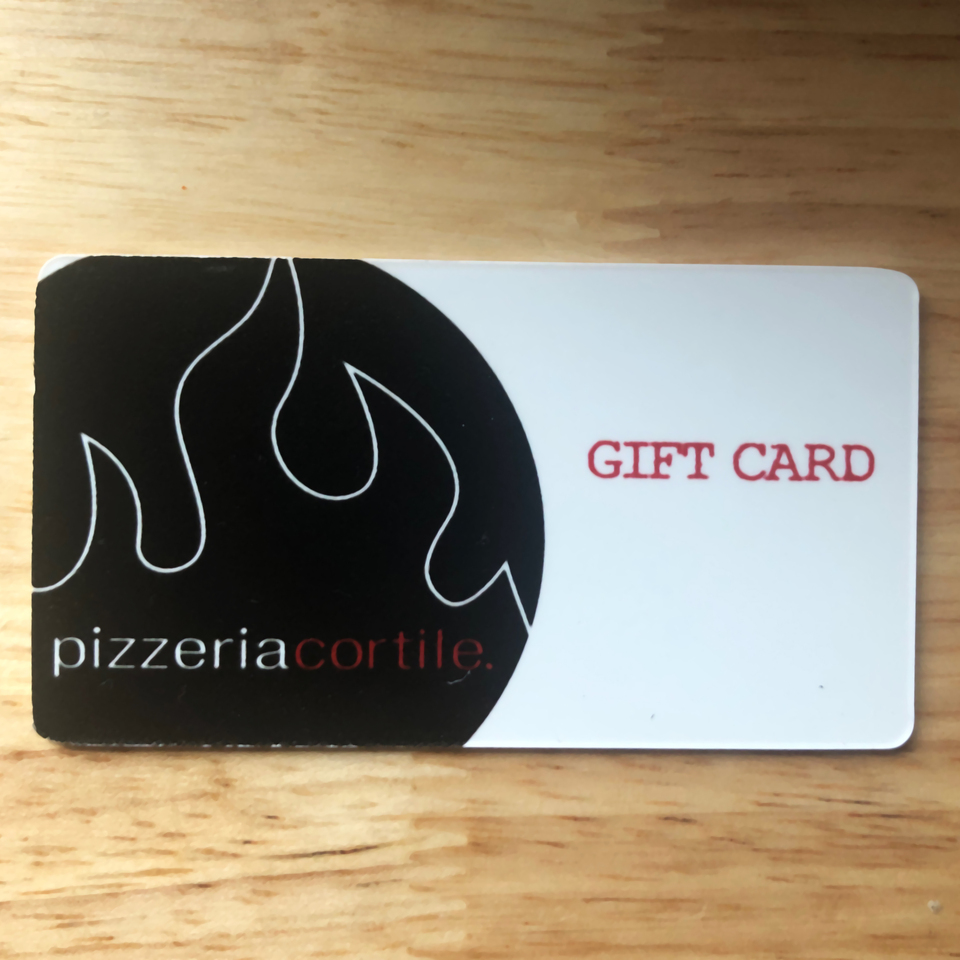 PIZZERIA CORTILE
GIFT CARDS
NOW AVAILABLE!
STARTERS
Hungry for a mouth-watering appetizer before your main course? Wait no more.
PIZZA
Fresh, hot and delicious! Try our traditional Margherita, or one of our unique specialty pies.
BEER
We love our local draft selection! Ask your server what is currently on tap.
DESSERTS
The perfect ending to a delicious meal - customers rave about our desserts.
~ OUR CUSTOMERS LOVE US ~
Wow! Go eat here, you will not be disappointed!!